Arrived!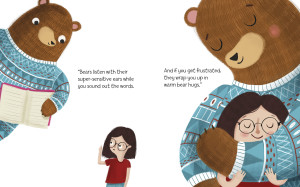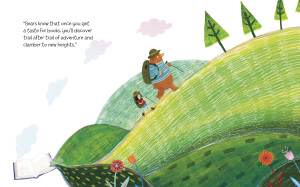 My debut picture book Bears Make the Best Reading Buddies released on March 1, 2016 with Capstone Young Readers in the U.S. & Canada and in the UK with the imprint Curious Fox. Here's a sneak peek at a couple of the interior page spreads!
News!
2016 Picture Book Month Champions! I'm honored to be included in this talented pool of authors and illustrators celebrating picture books. Thank you, Dianne de Las Casas! I'm thrilled to kickoff Picture Book Month on Nov. 1st with my essay on "Why Picture Books Are Important?"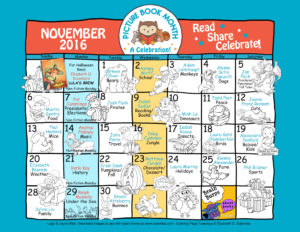 Rainforest of Reading Award – Bears Makes the Best Reading Buddies one of 10 nominees! Every 3rd, 4th, and 5th grade classroom in St. Lucia will be receiving a book! I'm looking forward to inspiring 8,500 children at next year's festival in March 2017! Thank you for this honor OneWorld SchoolHouse Foundation!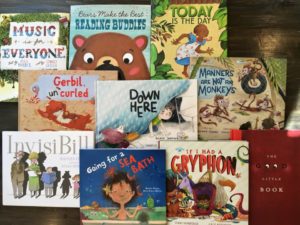 Upcoming Events!
Sept 8 – Sept 11, 2016 – Special Guest "The Journey" with Don Tate at Highlights Foundation
Sept 15 – Oct 27, 2016 – Teaching Perfecting the Picture Book II at the Writing Barn
Sept 15, 2016 – Author Visit at Caldwell Heights
Sept 29, 2016 – Author Visit with an Open Book Foundation
Nov 3, 2016 – Author Visit at Alexander Elementary
Nov 6, 2016 – Texas Book Festival 11:30am Children's Read Me a Story Tent 
Nov 9, 2016 – Author Visit at Matthews Elementary
Nov 10, 2016 – Author Visit at Uphaus Elementary
Nov 11, 2016 – Author Visit at Smith Elementary
Nov 18, 2016 – 10am Storytelling at A Christmas Affair – Palmer Events Center (Texas Children's Bookstore Booth)
Dec 3, 2016 – 10am Storytelling at Barnes & Noble La Frontera – Educator Event
Dec 5, 2016 – Author Visit at Pilgrim School
Dec, 13, 2016 – Author Visit at Boone Elementary
Mar 3-4, 2017 – Breakout Session Author 21st annual Charlotte S. Huck Children's Literature Festival
About Carmen Oliver
I'm a children's author and presenter, freelance writer, and I'm the founder of a children's booking agency called the Booking Biz that brings award-winning authors and illustrators into schools, libraries, and special events. Thanks for stopping by!