Arrived!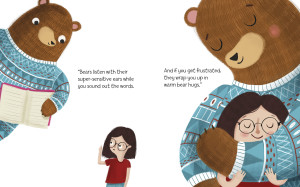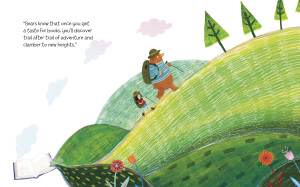 My debut picture book Bears Make the Best Reading Buddies released on March 1, 2016 with Capstone Young Readers in the U.S. & Canada and in the UK with the imprint Curious Fox. Here's a sneak peek at a couple of the interior page spreads!
Upcoming Events!
May 14, 2016 9am – 4pm – Join Carmen and other faculty at Austin SCBWI Writers & Illustrators Working Conference
May 17, 2016 9am – 1pm – Author visit at Wilchester Elementary
May 24, 2016 AM – Author visit at Parkway Elementary
May 24, 2016 PM – Author visit at Camey Elementary
July 7th – Aug 11, 2016 – Teaching Picture Book I 6 week class at the Writing Barn North Austin location
Sept 8 – Sept 11, 2016 – Special Guest "The Journey" with Don Tate at Highlights Foundation
Nov 3, 2016 – Author Visit at Alexander Elementary
About Carmen Oliver
I'm a children's author and presenter, freelance writer, and I'm the founder of a children's booking agency called the Booking Biz that brings award-winning authors and illustrators into schools, libraries, and special events. Thanks for stopping by!