Arrived!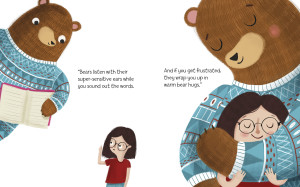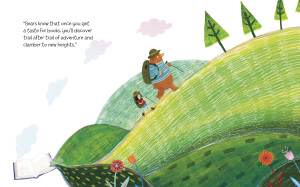 My debut picture book Bears Make the Best Reading Buddies released on March 1, 2016 with Capstone Young Readers in the U.S. & Canada and in the UK with the imprint Curious Fox. Here's a sneak peek at a couple of the interior page spreads!
News!
Bears Make the Best Reading Buddies is a Finalist in the 2016 Writers' League of Texas Book Awards!!! Congrats to all the winners and finalists! So honored to be included with this talented bunch of writers!
New picture book deal! A Voice for the Spirit Bears will be published by Kids Can Press. It's the story about Canadian Simon Jackson a "young person with no remarkable skills or intellect but simply with a passion,"overcoming challenge after challenge to save the endangered black and white spirit bears. As others join his cause, shy Simon discovers he's as fearless as the bears himself.
Bears Make the Best Reading Buddies is on the 2017 shortlist for the Colorado Libraries for Early Literacy (CLEL) Bell Picture Book Awards for Early Literacy. Thank you CLEL Bell Awards Selection Committee for this honor!
2016 Picture Book Month Champions! I'm honored to be included in this talented pool of authors and illustrators celebrating picture books. Thank you, Dianne de Las Casas! I'm thrilled to kickoff Picture Book Month on Nov. 1st with my essay on "Why Picture Books Are Important?"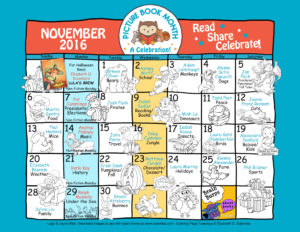 Rainforest of Reading Award – Bears Makes the Best Reading Buddies one of 10 nominees! Every 3rd, 4th, and 5th grade classroom in St. Lucia will be receiving a book! I'm looking forward to inspiring 8,500 children at next year's festival in March 2017! Thank you for this honor OneWorld SchoolHouse Foundation!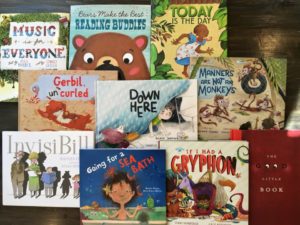 Upcoming Events!
June 15-18, 2017 – Consultant at Vermont College of Fine Arts WCYA Alumni Mini-Residency
Sept 12, 2017 – School visit at Sommer Elementary, Texas
Sept 24-27, 2017 – Faculty member at Highlights Foundation, The Journey: Your Path to Publication
Oct 12, 2017 – School visit at Double File Elementary, Texas
Oct 24, 2017 – School visit at Brentwood Christian School, Texas
Nov 7, 2017 – School visit at Golbow Elementary, Texas
About Carmen Oliver
I'm a children's author and presenter, freelance writer, and I'm the founder of a children's booking agency called the Booking Biz that brings award-winning authors and illustrators into schools, libraries, and special events. Thanks for stopping by!