Biography
Carmen Oliver is the author of picture books Bears Make the Best Reading Buddies (Capstone Young Readers/Curious Fox, Mar 2016) and The Favio Chavez Story (Eerdmans Books for Young Readers, TBD).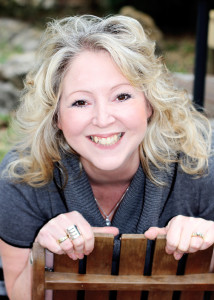 In 2014, Carmen founded the Booking Biz, an agency devoted to bringing award-winning children's authors and illustrators to schools, libraries, and special events. From 2010 through 2013, she held the Assistant Regional Advisor role for the Austin SCBWI chapter. She is a contributor for ReaderKidz, a website that provides teachers, librarians, and parents with the resources and inspiration to foster a love of reading in kids, K-5, and judges children's writing contents for the Texas Book Festival and Austin Family magazine.
Carmen is represented by Erzsi Deàk of Hen & ink Literary Studio.
Autobiography
Carmen's reading buddy was a yellow duck ride-on toy. Together, they wheeled around her world reading nursery rhymes by Mother Goose, poems from Shel Silverstein, and picture books by Dr. Seuss. With her grandmother, they read her favorite book Sandman's Stories of Twinkle-Eyes before bed. At night, she dreamt about the mice characters living inside the kitchen pantry and the wily cat Puss that dogged their every move. Story was rooted inside of her and before long she began planting story seeds of her own.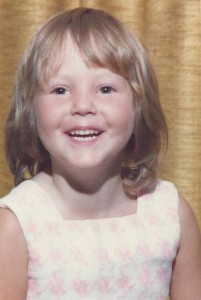 She grew up in southern Manitoba, Canada, surrounded by lakes and prairie grasses. She built tree forts, caught tadpoles, sailed on homemade rafts and concocted mud pies and snow slushies. In high school, she anchored on the TV and radio station and wrote for the school newspaper, but eventually she entered a computer science program at college and began writing as a programmer analyst. In 2000, she married an amazing man and their three beautiful children became her new reading buddies. Inspired by parenthood, she cultivated new stories and nurtured them until they blossomed and produced fruit. Bears Make the Best Reading Buddies is her debut picture book. When she's not writing, she loves gardening, cheering on her kids from the sidelines and blue-sky days. Carmen lives in Round Rock, TX with her family.
Links
Fact or Fiction?
Carmen was a recruit for the Royal Canadian Mounted Police? Fact.
Carmen devours salsa and chips? Fact.
Carmen attended a Minnesota Twins game in Minneapolis, a Green Bay Packers game in Green Bay, and a San Francisco Giants game in San Francisco? Fact.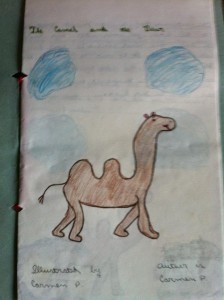 Carmen sailed with her dad in a hot-air balloon? Fiction.
Her brother hot-air ballooned with their dad? Fact.
Carmen is afraid of heights? Fact.
Carmen broke her right leg in a skiing accident? Fact.
Carmen lives in a tree house? Fiction. She wishes she did? Fact.